OUR grateful thanks to Bookers Wholesale and Gareth Homer for their generous donation of foodstuff and to Richard Davies of Marstons for the wine and the fantastic raffle prizes.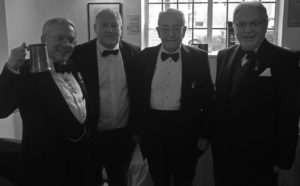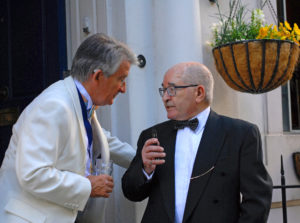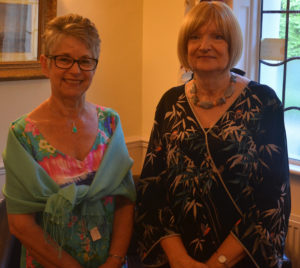 Also many thanks to Tony Kelly of Firmans Ltd for the replica VC's, Shirley and Little Aston Golf Clubs and Pasta Di Piazza for raffle prizes.
All of our sponsors played a big part in making the George Onions Memorial Dinner such a success
Drinking to the health of our sponsors are the men in grey: Adrian de Redmond, Adrian Kibbler, Cliff Hadley and Tony Kelly.
Some of our newer and younger members: from left Tom O'Brien, Matthew de Redmond, Andrew Kibbler, and Joe Weston Price are with Dan Norman, Club Vice-President (second from right), showing off their replica Victoria Cross lapel pins.
Michael Gold, St Paul's Club General Manager and Club President Tony Williams wait to meet guests whilst inside Bonnnie Gold and Linda Williams enjoy the pre-dinner drinks.