Club membership is restricted. A few memberships are still available for 2017.
At the club our ethos is to appeal to the Professional, the Entrepreneurial, the Influential and the Interesting – like minded people who enjoy a relaxed but exclusive environment with excellent social and networking opportunities.
As 'The City's Club' we provide the only real alternative to coffee shop working, meetings and shallow networking. With excellent wifi we have plenty of space to work & hold meetings. Pop in and meet our manager & steward, Charles, who will only be too happy to help.
Benefits
Lunch any day of the week with out reservation
Use of club facilities for meetings
Reciprocal memberships to clubs in many of Britain finest members clubs
Preferential booking use of the club for personal or business activities
Golf society members enjoy some of the West Midlands finest course
Reduced rates on the Business Club Lunches
Download an application form for club membership here
There is an annual subscription of £450.00 for full membership.
The subscription for a Country Member is only £300.00 for those having neither a residence or a place of business within 20 miles of the Club.
Junior membership (ages 18-25) is £50 per annum.
We also run several golf events throughout the year, see details here.
St Paul's Club has negotiated special rates and discounts for members at the following hotels.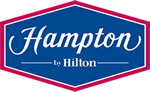 Register here for invites to our regular events